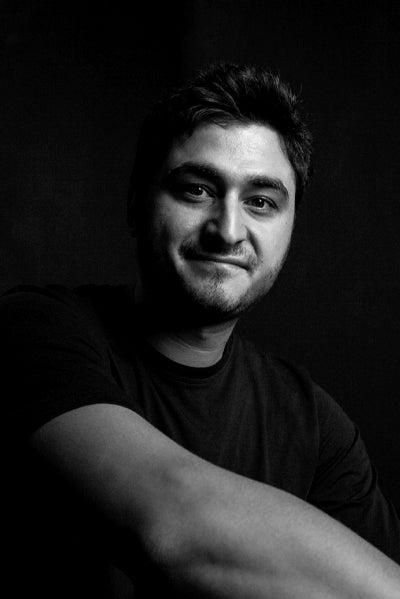 About
Gioele Castelvetere
Gioele Castelvetere is the Creative Director of Dolly Noire. 
Third of eight children, born in Milan and raised in Buccinasco, after the scientific diploma he graduated in Communication Design and left for San Francisco. He then came back and obtained a Master's degree in Brand Communication at the Politecnico di Milano and in the same year, 2013, he founded Dolly Noire S.r.l. 
As the creative mind of the group, he outlines new scenarios and visions for the future of the brand. He also directs the style and creativity of the brand with Daniele.
Today he lives in Milan with his partner and his two little girls.
 "Dolly Noire, to me, is a dream carried on since when I was a kid: to be able to get up in the morning and work with my friends on something that was our own, that we enjoyed and rewarded. A job that wasn't a job.

It was the desire to do, to create something that represented us, unique and that spoke about us. I have always coveted and dreamt of something great that would stand the test of time and that anyone could see.  
Dolly Noire to me is a family where the diversity and affinity are our strenght. 
Today I want to be able to generate common good through the economic power of the company and its induced activities, a creature that must be an instrument generator of well-being for the whole community in which it lives.
It is the desire of a father to offer the best possible world to his children, the best world to entrust to them when it is their turn to take care of it: for themselves, for their children and for their grandchildren.
Sustainability means balance over time. 
When I was fifteen, I imagined a company where my children would also work. And I told it to my friends, while sitting on a bench.
I really think we're on the right track today. I dedicate everything to Elisa, Diana, Ambra, to my mother and all my big wonderful family."