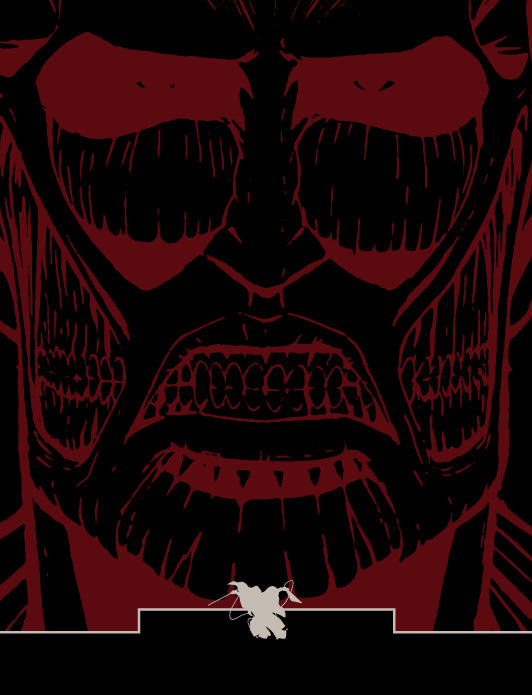 On that day, mankind received a grim reminder. We lived in fear of the Titans and were disgraced to live in these cages we called walls...
We are thrilled to unveil the new Dolly Noire | Attack on Titan Capsule Collection, our tribute to the first season of one of the best-selling manga series of all time.
Step onto Paradis Island as we bring the awe-inspiring Titans to life with our tees, sweatshirts, pants and more.
Experience the sense of anguish and vertigo in front of the Colossal Titan's oversized prints, unleash the power of Eren Yeager's Attack Titan with a bold and raw oversized design and celebrate other iconic characters of the series with the exclusive pieces crafted at Dolly Noire headquarters.
The Dolly Noire | Attack on Titan collection is not just about urbanwear; it's about a statement of resilience, a celebration of humanity's indomitable spirit in the face of adversity.
Don't miss your chance to secure your favorite pieces! Browse here our collection and add your favorite pieces to your urbanwear arsenal.