Wars, epidemics, famines
A New Middle Age looms
Castles and soaring skyscrapers coexist with ancient trees creating a castle-wood city.

Avalon brings together the darkness of forests, the humid cold air of stones and the smell iron with high functional technology.

A blue dragon navigates the sky above.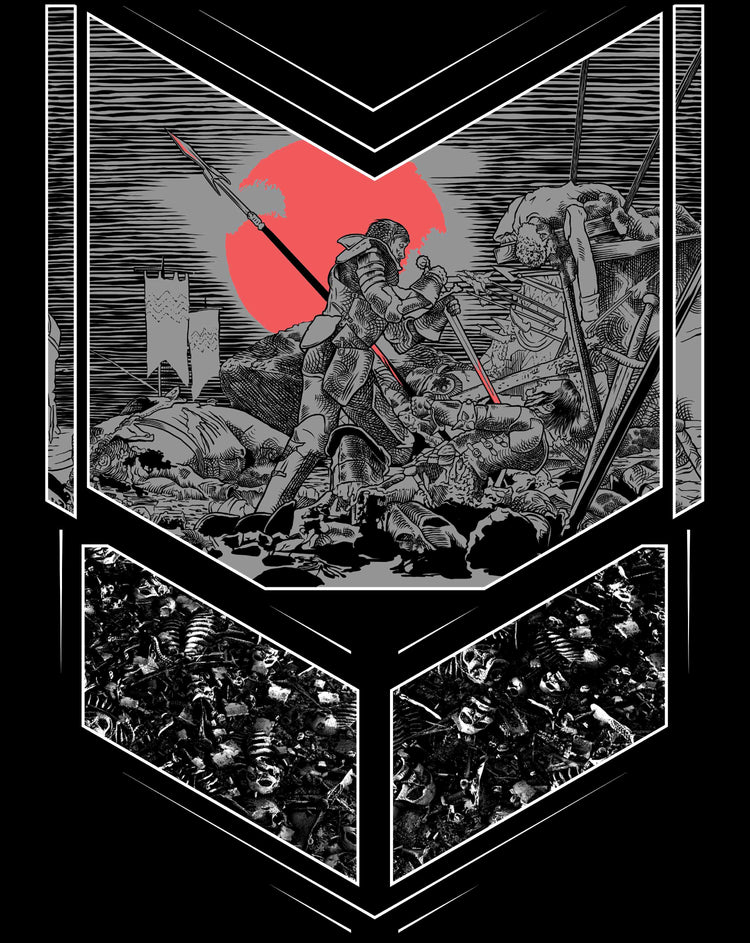 /Drop Zero
The first drop of Avalon has been a capsule of three tees made in Italy in collaboration with Blur, Italian outclass streamer, establishing him as our Brand Ambassador.
This capsule collection, inspired by the cyber-medieval lore of the upcoming Avalon FW23 collection, perfectly blends Gianmarco's irreverence with the setting of our upcoming garments.
As a cherry on top, we made a collector's box for the occasion autographed by Blur.