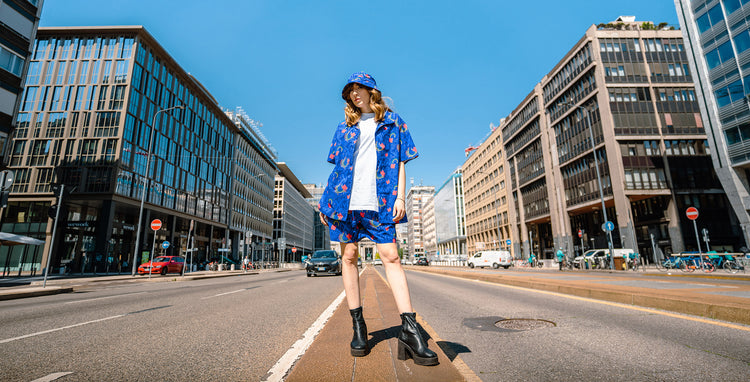 My Pride, My Voice
Dolly Noire and Durex together for an iconic capsule collection inspired by the PRIDE MONTH.
"My Pride, My Voice" is the claim selected to reinforce the message of freeing everyone's voice and expression while giving voice to the entire community.

Part of the proceeds from the sales will be donated to the nonprofit Arcigay - Italian LGBT Association
MY PRIDE, MY VOICE
Your voice is unique.
You may know it well, or you may be still searching for it.
But you have one.
To find it, let it flow.
Discover its nuances, its peculiar accent, how it sounds.
Do you feel ready to use it?
You can express yourself freely.
Free to shout. To whisper. To ask questions. To learn more.
To make a statement.
To say yes. And no.
To say Stop. Or to say More.
Speak for yourself. Speak for your community. Speak for the whole world to listen.
Do you need a boost? We are your amplifier. We are your stage.
Is it loud? Is it soft? It's your voice.
Let everyone hear it.
And be proud of it.